in the absence of words (phantom doors)
an enclosure without an opening–
doorways poised between
not-here and not-there
bones left as signs, portents–
bordering a journey
of invisibility
not memories—those are too real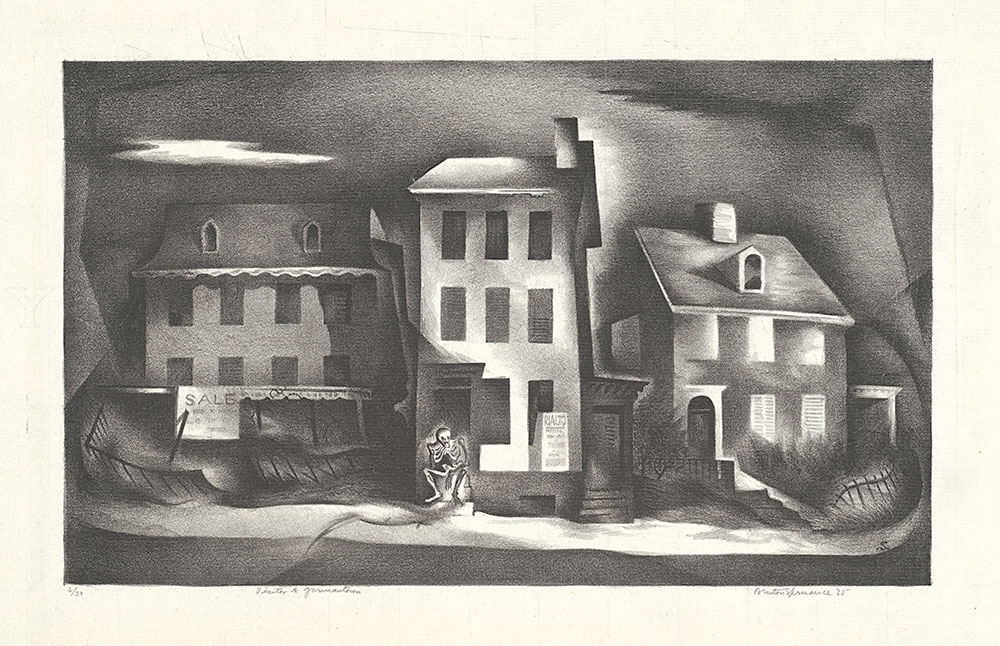 Merril Smith provided the above image prompt, by Benton Spruance, for Colleen's Tanka Tuesday this week. I've written another sevenling poem in response.
I've been collecting what I call phantom doors and windows for awhile now, and Spruance's image of 30s home foreclosure fits well with these haunted spaces.
Is something being kept in or something left out?
You can join in Thursday doors here.